What Is Online Proofing and Approval?
by Gary Fisher on October 15, 2020 5:12:07 AM EDT
Proofing traditionally got performed manually by reading manufactured hardcopy proofs before the files reached the printing press.


Nowadays, we have much more content across many more platforms than traditional print. Web content, video, audio, and interactive files are commonplace in the modern world, and none of those formats can get checked using physical proofs. Many companies have multiple output formats and need to cater to all these different formats in the proofing process.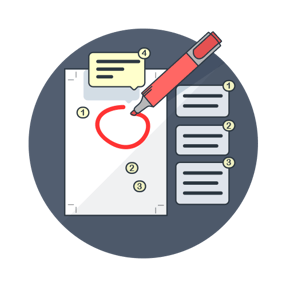 The file could get printed, published on a website, social media, or broadcast on TV. Proofing has evolved, and using high-quality Online Proofing software is the most cost-effective and environmentally friendly method for review and approval.
Here, we will discuss the concept of using an online proofing tool and how to use it in your business process effectively. First, however, let us discuss the definition of the subject.
What is Online Proofing?


The proofing process can be done manually using hard copy proofs (but only on static files such as images and pdfs; you cannot proof moving objects such as video). This method is time-consuming, not centralized, not suitable for distributed teams, and not environmentally friendly. In short, this method is expensive and inefficient.
Many companies distribute PDF and Image proofs via email (again, it's not good for moving formats such as video). However, this method is terrible for online proofing.
Some of the pitfalls of using email instead of specific online proofing software for the review process, is the fact that there is no centralization, no visibility on other reviewers comments, risk of marking up old proof versions, no way to track who has viewed the proof, and the person who sent the email has to collate all the feedback manually. Email is not suitable for online proofing and is more likely to introduce risk and delay in your process.
This is where online proofing software comes in.


Using an online proofing tool, web designers, photographers, creative/graphic designers, and even audio/video producers can perform the proofing process in a single, shared platform in real-time. This allows the designers and the approving parties to easily share and receive the review file, evaluate, and collaborate in a single dashboard.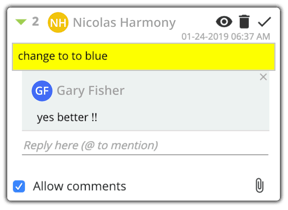 With today's marketplace demands, distributed workforce, multi-channel output requirements, and faster delivery expectations, more and more review and proofing gets done online. This allows all parties to have more clarity in the information flow, while at the same time improving the speed of the sharing, collaboration, and approval process. In turn, this will reduce revisions and allow faster delivery of the final product.
An effective online proofing process depends on the platform and its ability to work across desktop and mobile. The sharing, viewing, real-time commenting and collaboration should happen inside a single application whatever the device. Below, we will discuss how to determine whether an online proofing software is effective.
The Benefits of Online Proofing


In general, any design project that requires the input/approval from more than one person will benefit significantly from using online proofing software. The online proofing platform can allow real-time updates and collaborations, which will benefit any creative project where it can be hard to communicate ideas unless they are properly visualized.
With that being said, here are the key benefits of using an online proofing tool:
Much better clarity in what is being reviewed, when it is reviewed, status tracking, and what's being updated.

With online proofing, we can switch between different iterations/versions of the project to check previous updates. This will allow for a clearer audit.

A more efficient and seamless approval process where different parties can monitor, evaluate, review, and approve while also receiving new updates in real-time.

Faster delivery/turnover of product, which will also translate to better cost-efficiency. Also, fewer revisions would often translate to lower costs.

Can bypass redundant administrative tasks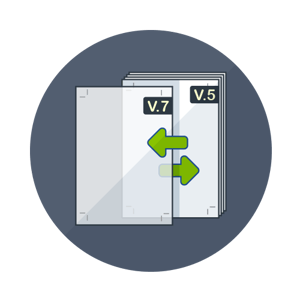 In fact, the more people involved in the approval and design process, and the higher the volume of projects, the more benefits you'll get from online proofing.
In a traditional or static proofing, we can expect crucial disadvantages such as:





Physical proofing is definitely possible and face-to-face interaction can indeed be effective, however, it can be costly (paper & ink), and time-consuming to deliver. Also, if the reviewer/client is not in the same physical location, add time and cost for couriers and delivery. This method is not a viable business option today.

Exporting sendable files for email approval is time-consuming, which can accumulate throughout the project duration, and file sizes can clog up mail servers.

Proofing video content and interactive content iis impossible in a static proofing process.

Comparing between versions can be a very challenging process with traditional proofing, especially when it involves a lot of smaller incremental edits.
Auditing feedbacks from physical proof can be time-consuming and inefficient, and often leads to confusion and even disputes.


Key Features to Look for with Online Proofing Software


While there are many different solutions offering online proofing software with different sets of features, here are some crucial features to look for when deciding between different online proofing solutions:
Filetypes support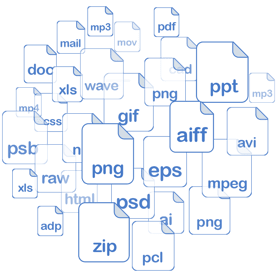 An important consideration when choosing an online proofing software is that it must support the filetypes you are going to use. It's obvious that most software would support standard image filetypes (JPG, PNG), GIFs, HTML, PDF, and standard audio/video files. Depending on your project's needs, you might need a specific file type (i.e. 3DMAX or CAD), so make sure the online proofing solution does offer these specific filetypes you might need. Online proofing software by Aproove, for example, supports 180+ supported filetypes that should cover all your needs.
Intuitive, shared workspace
This is where you can share and upload files and/or review them, the core of the online approval process. For online proofing, it's also important to consider the ability to invite guest reviewers with ease without impacting your user license count (which is common in a cloud-based solution). You'd want the ability to invite guest users anytime during the project outside of any reviewers you may have setup in the project steps.
Version comparison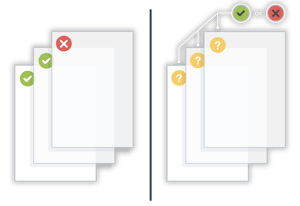 A must in any online proofing tool is the ability to maintain multiple versions of a file being reviewed. Ideally, there should be a consolidation of all comments left on all versions along with the revision history for easier audits. The more intuitive this version comparison feature is, the better the online proofing solution is. Aproove, for example, offers the ability to compare proof versions in multiple ways including side by side overlay and ghost comparison.
Markup tools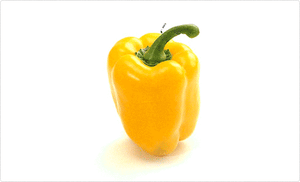 Markup tools are used in online proofing solutions for highlighting sections and mark annotations on files, which will help reviewers in communicating their point effectively, reducing the number of revisions for a more efficient proofing process. A good online proofing tool hides any complexity from the end-user with a clean and easy to use review interface.
The hidden details
Many online proofing solutions may look similar from the outside but the devil is in the detail. Did you ever consider that if you were to upload a multi-page document for review that the online proofing system would consider that as a single proof?. That means you approve or reject the entire document. Smart systems such as Aproove allow multi-page documents to be approved, rejected and versioned at a page level and never ask you to split up your documents.
Creative and marketing documents (or any scenario where a content review is required) can benefit from an online proofing solution. Create a more efficient and effective proofing and approval process without disrupting your existing workflows and creativity. In turn, this can increase productivity, reduce cost, and reduce errors, saving you both time and money.
Online proofing shouldn't be complicated and confusing. Aproove can easily integrate with your existing solutions to streamline your efficiency.
No Comments Yet
Let us know what you think