Aproove Work Management is excited to announce a HUGE new release that contains many new amazing features that give substantial business benefits to our AWM Classic and AWM Enterprise customers!
-------------------------
Introducing

Forms!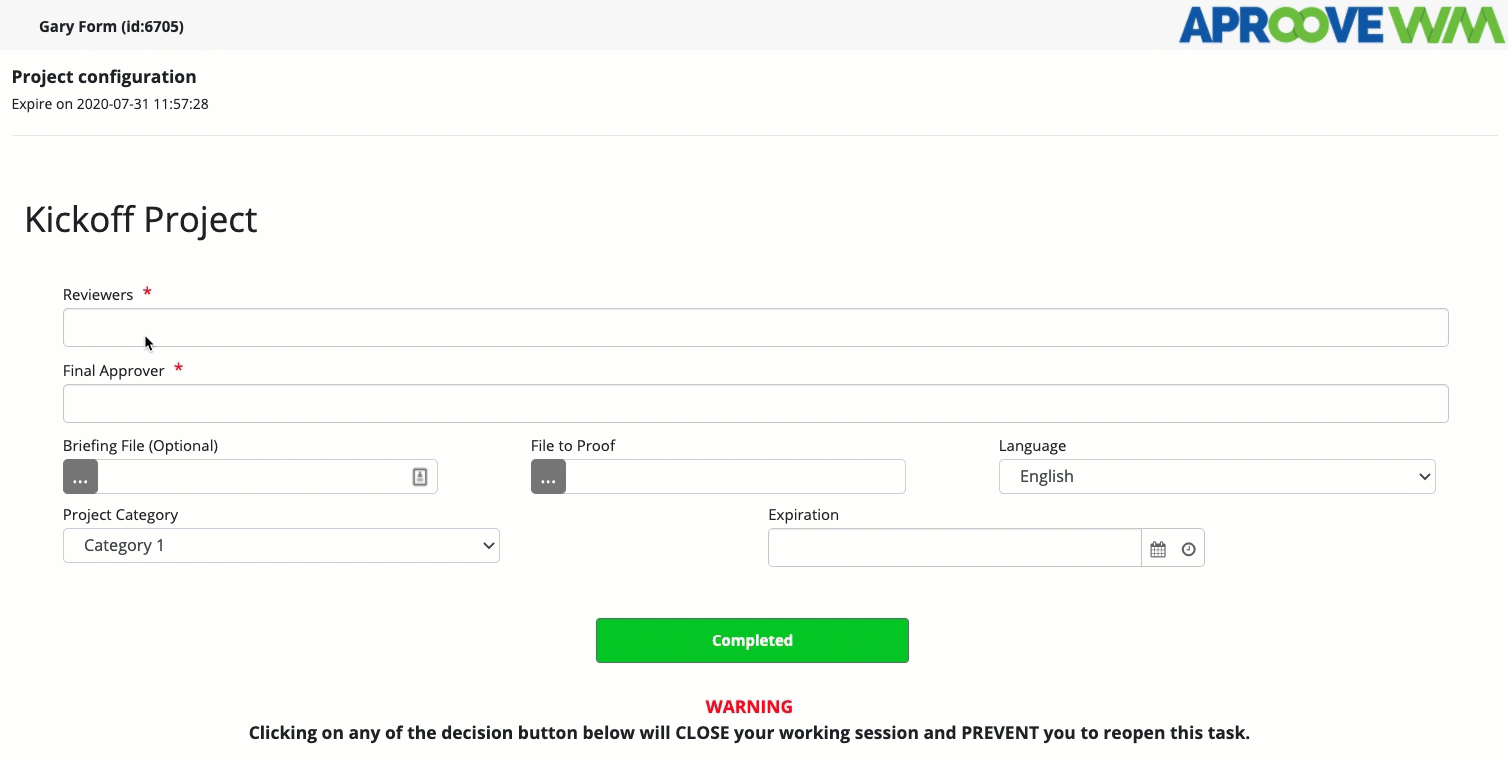 Forms are a significant new addition that gives endless possibilities for companies to improve and automate business workflows. The addition of forms allows stakeholders to make requests in a structured way by filling out the necessary information in pre-built forms that are relevant to your business operations.
Present forms to users anywhere in a workflow and the data that gets input is stored in the AWM database allowing the possibility to reuse the collected information further in a workflow as stored metadata. Learn More About Forms.
-------------------------



Introducing

Note Tags!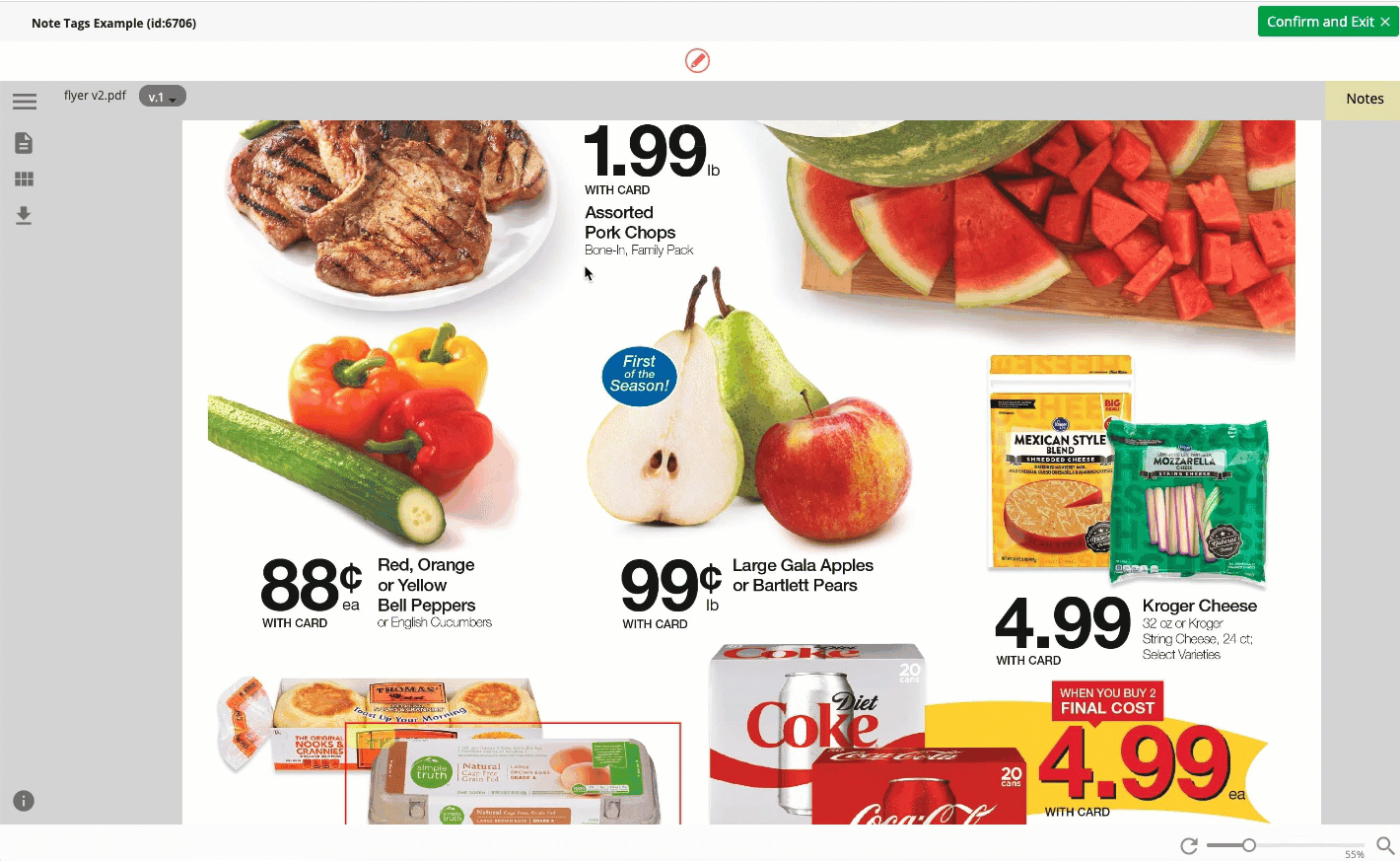 A major enhancement to our Online Proofing functionality "Note Tags" are designed to help with identification, classification, and decisions on individual annotation notes.
To enhance this feature even further, you can (optionally) request a user to explain the reason they chose a particular note tag. For example, if a user uses a note tag of "reject note," you may want an explanation of why they rejected the note.
Applying Note Tags can also set the visibility of the annotation notes for other users. For example, notes tagged with "marketing team" could be hidden from the users in the "legal" team. Users can also filter on the notes to display only the notes they care about. More about Note Tags
-------------------------



Introducing

Whitelists!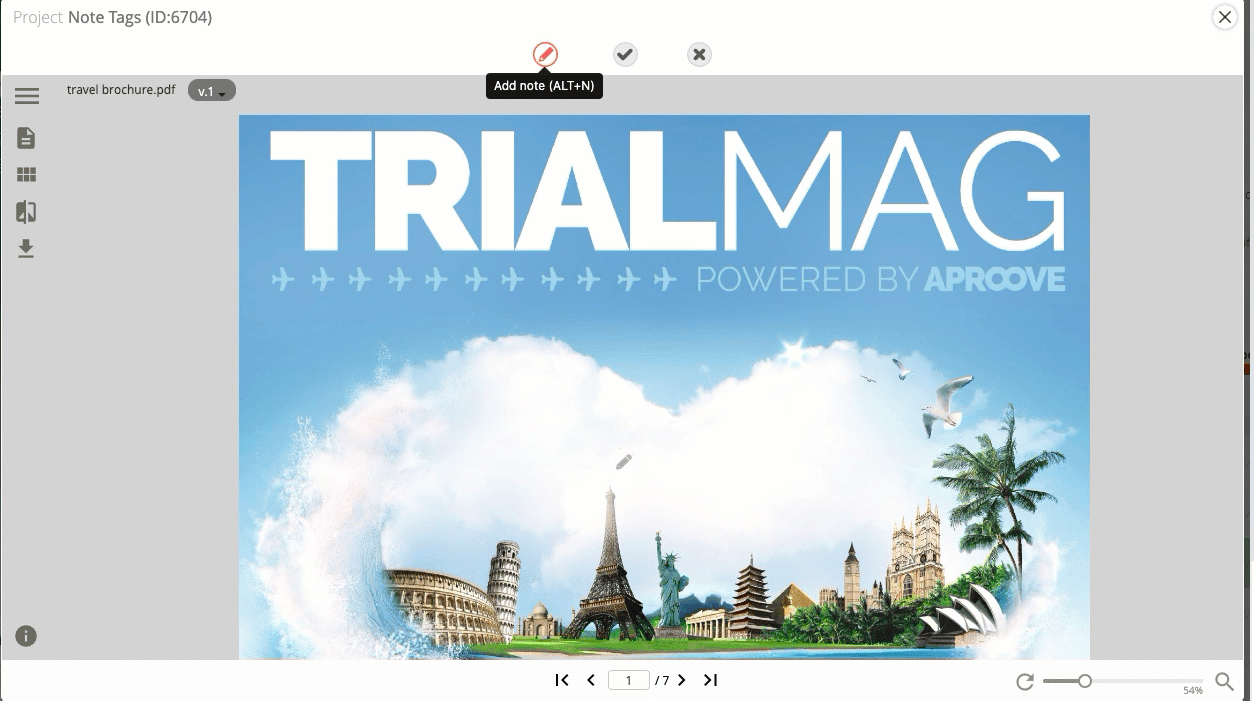 The new whitelisting function allows sharing features such as @mention, instant share & project creation to be restricted to your whitelist. Restrictions can be applied at a domain or even individual email level! This enhanced security feature keeps you in control of whom project tasks are sent to.
-------------------------



What Else is New?
See below for the full list of features and product enhancements inside the latest version of Aproove Work Management! Any existing customer who would like the full list of features and bug fixes, please get in touch!

New Features


Note Tags
Add Note tags

Add tag filtering to note tray

Add tag filtering to note selection when exporting annotated PDFs

New trigger on note tags

Global notification for note tagged activity

Set allowed note tags in schema

Set automatic tagging for users in schema

Option to allow multiple tags per note in schema

Task-level permissions to allow note tags

Option for mandatory comment on specific note tags

Task option for note tags

Add error message comments that don't match the comment validators

Task option to add tags without the permission to add notes
Forms
Support for forms in workflow steps

Add custom types to metadata definition

Add form task completion to project history

Add preview option when designing forms

Select metadata key type in forms

Option to duplicate metadata key type

Do not allow metadata keys to be saved without a type

Ability to add keys from different teams

Grey-out form field when they are read-only

Support localization in form title and info

Support duplication of forms
Advanced and Stored Filters
Add Advanced Filter list in dashboard

Add Advanced Filter editor window

Ability to store filters

Ability to share stored filters

Restrict the renaming of a filter only in the edit window

New option to show advanced filter editor window

Option to manage stored filters and shortcuts in favorites
Workflow Improvements
Support for metadata keys in conflict manager (deadline and decision)

Support for metadata keys in deadline conflict next workflow step

New automated action to execute a report

Support metadata fields in project rename action

Option to copy metadata in create project action

New JSON metadata type

Support JSON type metadata keys in step task assignments

Task option to select form

Task option to show/hide welcome screen

Rearrange task options for reviewing

Support metadata fields in create project action for project name

Allow a contact group as a conflict manager for deadline and decision

Action : Move note : Move a note into a schema group

Allow step destination to be the current step

Add new system tags for callback url and edit metadata actions

Flow step guest metadata : add option to create an unassigned task if value is empty

Flow : Ability to edit action order in a flow step

Team task : handle step guest of type metadata contact group

Team task : handle step guest of type metadata JSON
Other new features and improvements
Remember the last PDF export settings

Support Schema move note in HTML5 UI

Whitelisting functionality for task assignments

Dashboard : Handle project email whitelist parameter

Ability to select schema group when adding a schema to a global group

Capture screenshots of notes and store them in database for reporting purposes

Default date and time formats for teams

Add history entry when project has been reset

Improvements to the Export annotated PDF screen

Hide sections button if no sections exist in a project

SAML : allow parameter in URL for configuration file

Support metadata key types in reporting

Improve how original files are listed in the export screen

Display error message when open task sent to a disabled user

Copy dashboard language when copying a language

Add metadata keys to system when adding new metadata keys to a project configuration

Project admin : hide resume processing button if no page waiting
Get in touch!
Please contact our Customer Success Team if you would like a demo or to discuss any of the latest features.

Check out and share our new product WeAproove+. Pure Online Proofing for small teams and freelancers!