The Importance of Metadata in Fashion Marketing
by Carrie Wilson on February 21, 2023 9:01:51 AM EST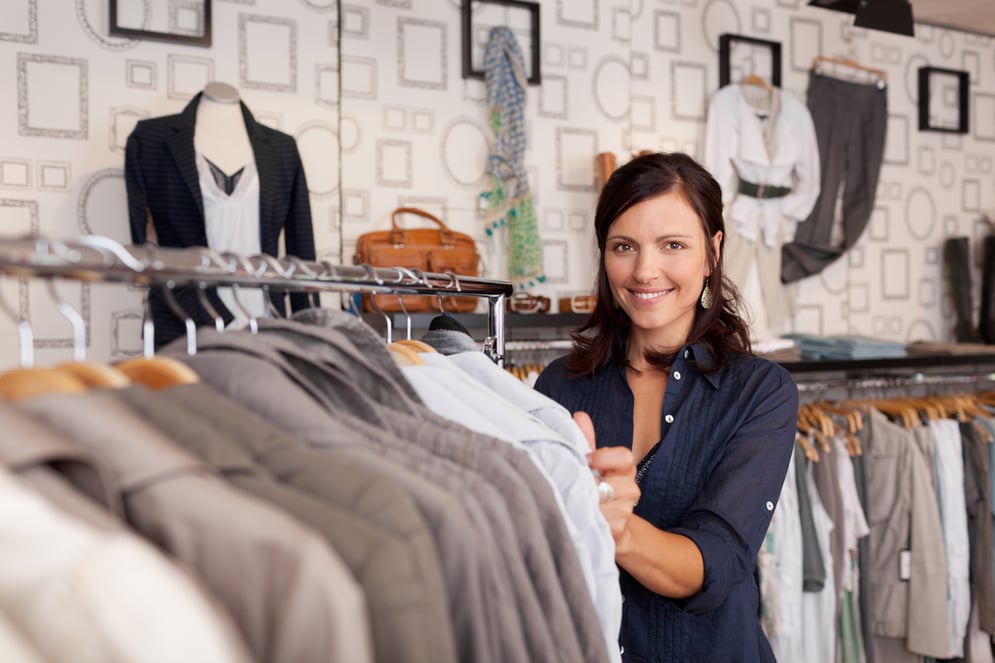 If you're a fashion marketer looking to take your brand to the next level, you'll know how essential metadata's role is in your marketing workflow. This article explores the incredible benefits of leveraging metadata in your fashion marketing strategy and how Aproove Work Management can help when integrated with your broader MarTech stack.

Understanding Fashion Metadata
Understanding fashion metadata is essential for managing your product images within your marketing workflow and helping increase your online fashion sales. By understanding different types of information that can be added to your taxonomic or metadata structures, you can create enhanced marketing materials and optimize your website to improve customer engagement. This knowledge also allows you to use product recommendations and other targeting tools to help generate better engagement with potential customers.
Improving Visibility Through Optimized Content Curation
When it comes to fashion, data is key. By knowing what your customers are looking for and what they're buying, fashion brands can create products that are more likely to be successful.

One way to gather this data is through metadata. Metadata is information about the content of a file, whether an image, a video, or a marketing document file or document, and it can be used to help identify and track the progress of a product. For example, suppose you're a fashion brand selling clothing online. In that case, as we mentioned previously, you can include information about size, color, style, brand, material composition, fit or washing instructions - all helping to build your metadata bank on each item sold.
Using this information provides fundamental support for broader search strategies, SEO, and website-tagging options, and creating more accurate product descriptions ultimately improves the search results for items that customers are likely to want. Moreover, by tracking how often different items are bought and sold, fashion brands can develop strategies for promoting their products and reducing the inventory they need to keep on hand.
Ultimately, metadata is an essential tool for fashion marketers because it allows them to understand their customers and products better. Using data insights and metadata-based marketing strategies, brands can create products which are more likely to be successful and increase sales overall.
Leveraging Data Insights to Increase Sales
Metadata is an essential tool for fashion marketing, helping to improve the visibility and sales of your products. By tracking key information about each garment, such as size, color, and brand name, you can create metadata that can be used to improve your online store's search engine ranking and content curation. This enables shoppers to find what they're looking for more easily and lets you respond quickly to customer feedback. With this data, you can set yourself apart from competitors and generate market-beating prices and marketing promotions.
Enhancing the Shopping Experience with Product Recommendations
One of the most common types of metadata is product title and description. By including this information in a product's metadata, fashion marketers can provide a quick and easy way for customers to find and purchase products. By providing product recommendations based on title and description, fashion marketers can help customers make informed decisions about what products to buy.
Additionally, product recommendations can be configured based on any other fields in your file's metadata. By including product recommendations based on a product's metadata, fashion marketers can help customers find similar products that will look good on them and fit their needs. By providing product recommendations tailored to each individual customer, fashion marketers can create a unique shopping experience for each individual. Users can quickly and easily find the products they are looking for, as well as being introduced to new and exciting products.
Product recommendations can also be used to help users find the best deals on products. By recommending products that are on sale, fashion brands can help their customers save money.
Overall, product recommendations are a powerful tool that can be used to enhance the shopping experience for both fashion consumers and fashion brands.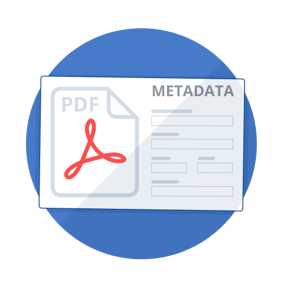 Leveraging Metadata to Enhance the Shopping Experience
One way to leverage metadata to enhance the shopping experience is by using product descriptions and photography to identify similar items that may be interesting. This can help shoppers narrow their choices, saving time and money while ensuring they get the best possible deal. Personalized recommendations based on past purchases or browsing behavior can also provide a deeper level of engagement with customers. By providing additional context about products and allowing customers to make informed decisions, retailers build trust and loyalty vital for long-term success.

By understanding what attributes and behaviors are associated with certain styles or brands, retailers can create content specifically relevant to their audience.
For example, if a retailer knows that its female customers tend to shop for items priced between $50 and $100, they may include information about similar-priced items within their product descriptions. Additionally, they could offer targeted discounts and promotions on these items through social media and online ads. By doing this, the retailer can increase sales while providing shoppers with an enjoyable shopping experience. In addition to targeting customers individually, retailers can aggregate data regarding customer behavior across multiple products and markets to gain insights about how best to serve their audiences. Retailers can make informed decisions about future product releases and merchandising strategies by analyzing which sizes are most popular among different customer groups or tracking which styles are sold out most frequently.

Using Metadata in your Fashion Marketing Workflow
You'll also want to use metadata successfully within your fashion marketing workflow. Your workflow will dictate what is important to you and your fashion brand, and there are some key questions to ask yourself:

What is your end goal? Are you trying to narrow down thousands of images to one single final? What are you going to use these files and images for? (online store, social media campaign, etc.)

Who needs to review and access these images? How will you filter your files as the creative workflow goes on?

What essential information do you want to know when you look at your image metadata? Product detail, photographer, location, date, or rights management?

You should look at your workflow and ask yourself which field would make the most sense to you and your process. For example: if you are always shooting images only, a "location" metadata field might not be important.

When it comes to managing metadata in marketing, Aproove Work Management is renowned and embedded as a critical marketing technology by many globally recognized luxurious fashion brands. All these brands use Metadata as fuel to help optimize their marketing business processes.

In our FREE webinar, we give you 4 examples of how to use Aproove to apply the power of Metadata and use of Forms within your business to improve workflows and identify key insights that streamline your operational processes.


You can also discover how one of the world's most recognizable luxe fashion brands, Armani, worked with Aproove to overcome critical business challenges. Armani expanded on Aproove's existing online proofing capabilities and embraced the platform's workflow automation with form and metadata capabilities to dramatically speed up the project lifecycle, standardize processes and cut costs!

In conclusion, metadata in fashion marketing can be a powerful tool to enhance your business operations. By leveraging insights from data analysis and utilizing optimized content curation, you can increase visibility and improve the customer experience, as well as the day-to-day working experience of your marketing team.
In addition, with product recommendations, competitive prices and promotions, and enhanced targeting capabilities through analyzing customer behavior, using metadata for fashion marketing can immensely benefit your brand.


No Comments Yet
Let us know what you think